When you work so hard to provide the best of everything for your family then, you should be proud of yourself. You deserve a pat on your shoulder especially when all your efforts yielded with success and accomplishment. The joy of seeing your children reach the goal of success academically means you give them the guidance that they needed. Soon, they will find a job, get married and have a family of their own, and you with your spouse will be left alone in your home.
What will be your plan after that? When you retire, do you want to stay in your home or wanted to explore a new place? I've been to Georgia and I love this place. Last October, my husband and I had a roadtrip. We passed by Lake Lanier area and it was gorgeous. Now, take a look at the Siteplan at
Cresswind At Lake Lanier
which is designed for a luxurious living. Would you consider living in this grand location when you retire?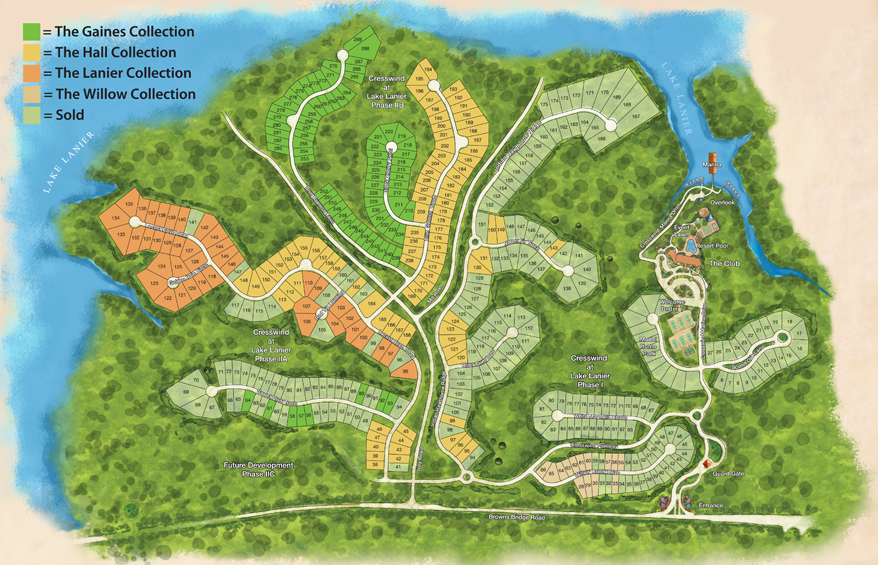 This community has a waterfall entrance and is a gated community. They are recently named as the 50+ Housing Community of the Year by the Greater Atlanta Home Builders Association. They were awarded with six gold and two silver awards in the categories of community, building, marketing and more.
Reward yourself when you retire by spending the rest of your life in a first-class community. This place has amazing amenities and you have the preference to pick 2 or 3 bedroom ranch-style floor plans. This community has easy access to shopping, dining, area conveniences as well as arts, cultural and recreational activities. Your health is the top most priority so; this community offers the finest healthcare services. Visit the Website for more information.