This post brought to you by
Manwich
. All opinions are 100% mine.
Full serving of vegetables in every meal is the basic and most important goal that parents want to accomplish for the family. For a working parent, that's a tough work don't you think? How can we balance being a loving parent and a busy career person? Is there an easy preparation to achieve that goal so that our family can eat healthy and most importantly happy with what they eat? I tell you what, there is an easy way through
Manwich Recipes
.
My husband loves #sloppyjoe's and I am so grateful for that because that simply means, easy meal fixes and healthy too. Did you know that Hunt's #Manwich has a full serving of vegetables and no preservatives? And not ony that, Manwich is a healthy sauce because it has no artificial flavor so; it is really good and a healthy meal solution for the family.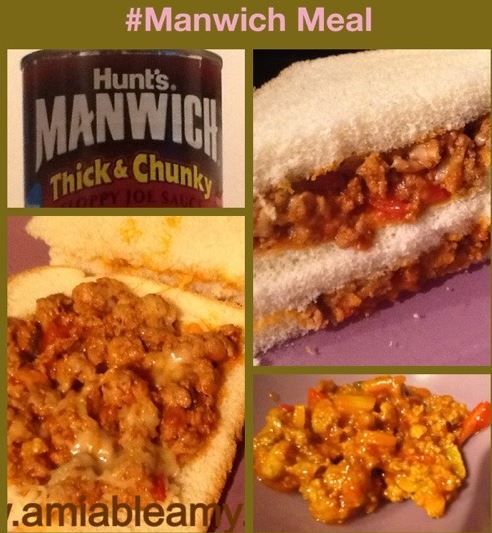 #Manwich has 3 flavors: Thick and Chunky, Bold, and Original. I really can't tell which among the three is the famly's favorite. The flavors are so good and we really can't tell the difference. Everyone agrees that Manwich is too delicious to resist. Today, I made a bite size turkey patties and sauteed the pattie with fresh red and green bell peppers. When the pattie was golden brown, I added the Manwich sauce. Oh my goodness, the smell is appetizing! Using the hotdog bun, check out the sloppy joe photo below. It's a yummy goodness meal that my husbad truy enjoys.
I have a confession to make. I love carbohydrates and I eat rice a lot. A single bun is no good with my appetite so; everytime I make a sloppy joe for my husband, mine is in a bowl and I eat it with rice. That to me is a hearty meal and that makes me a happy camper. And yes, I have a good appetite but, I am petite and weighs a 103 lbs. Don't be surprise! I just eat a lot and I simply like Manwich too.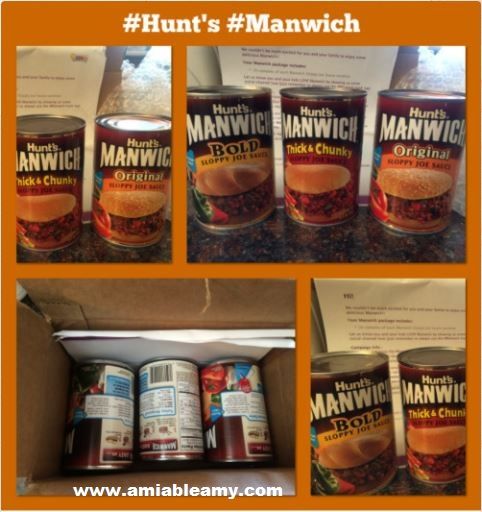 Anyway, have you seen the
Manwich TV Ads
? Check it out now. If you have Manwich in your pantry, fixing a great and healthy meal is so easy. Your picky eaters in the famiy will surely love it as well.