I can't help but share this to you guys. To all the fans of Manny Pacquiao, Congratulations! I know you are still overwhelmed of the Pacquiao-Hatton Boxing Fight few days ago. A knocked-out in just two rounds. He is so lucky right? For few minutes he claimed a title and a whooping additional millions on his bank. We as bloggers, we have to blog hop more to get a rank and more assertive to catch a $5 ad offer...LOL! Anyway, take time to see these pictures by Edhiemar. I just got this on my email and these pictures are for entertainment purposes only. He look good huh?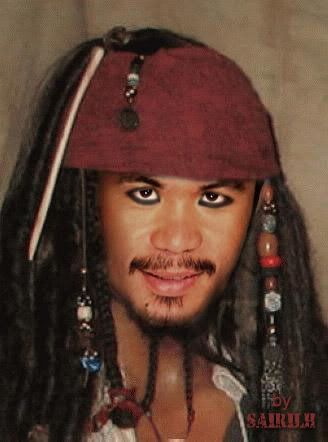 Manny as Captain Jack Sparrow (Johnny Depp)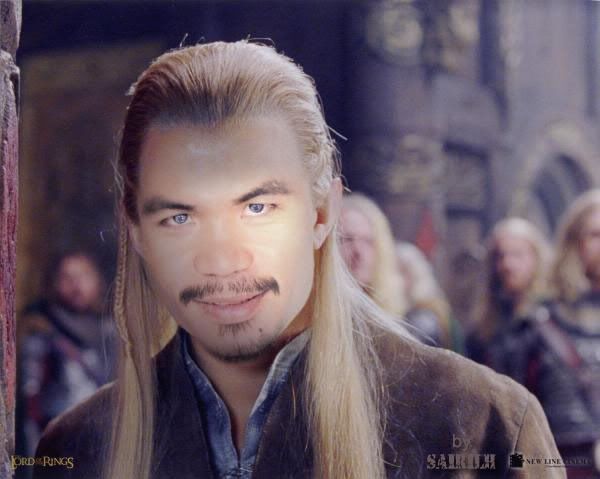 Manny as Legolas (Orlando Bloom)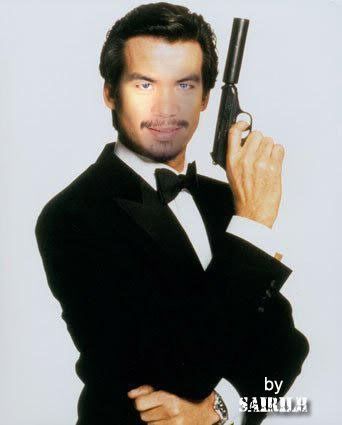 Manny as James Bond (Pierce Brosnan)
Manny as Anakin in Star Wars (Hayden Christensen)
Until next time....LOL!