What have you got for your mother this year? Your time with her is worth more than enough. If you have the money, give her something she likes. I talk to my mom everyday on Skype. Yep, everyday for the last 5 years. There are days that we skip talking on line but, I made sure that I call her on the phone to inform her where I was. My mom is the most important person in my life and my husband knows that.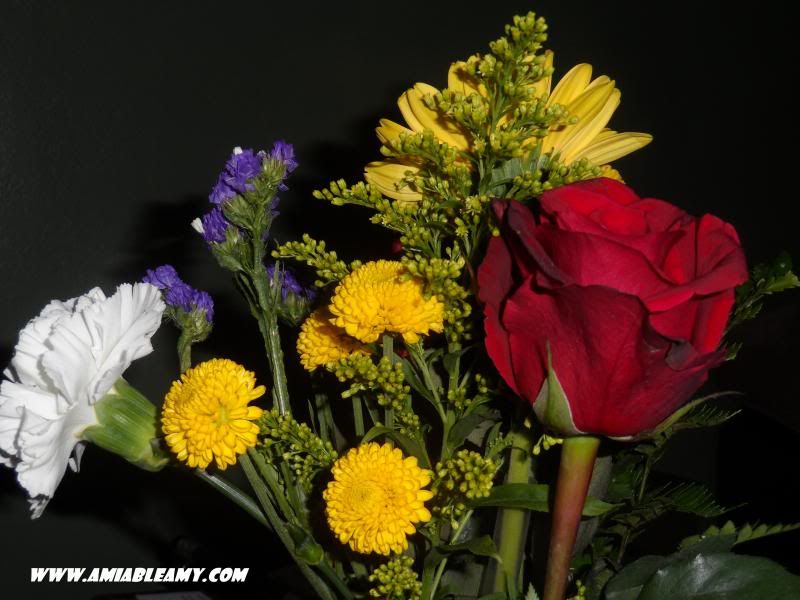 A year ago, I treat my brother and his family for a week trip to Manila, Philippines and booked their hotel at Bayview Park Hotel. It was their anniversary and my brother's birthday. Of course, my mom was with them too. They went to the Manila Ocean Park shown in the photo below :-) I never been here you know :-) I was only at the gate when I visited this place.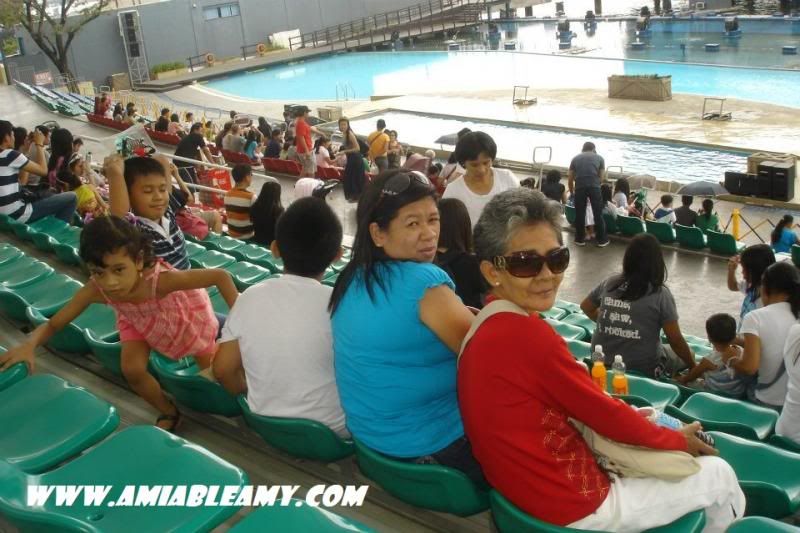 Here is my mom in her usual mood. Charming and serious hehehe.
Look at her strides LOL ... she's wearing her red strips and white capri pants. Excited to see what's in Enchanted Kingdom.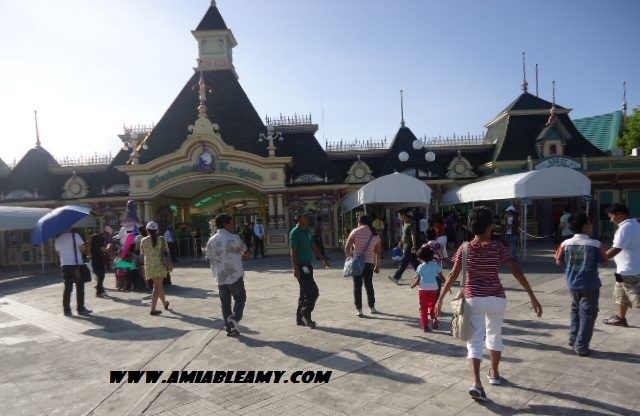 I think this is in Museo Pambata. Look at little Nadeen beside her , both of them are tiny :-) .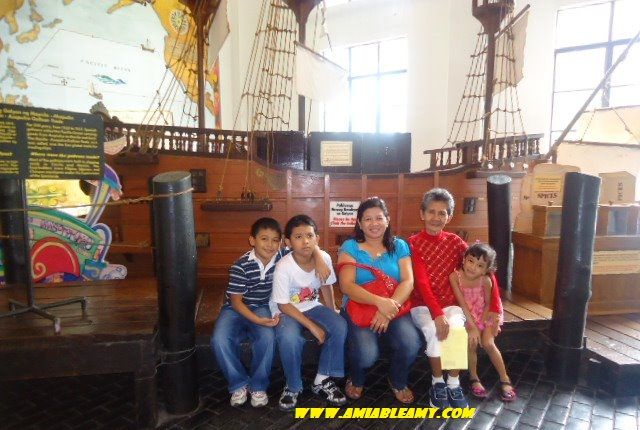 Here they are on the last day of their Manila vacation at the Mall of Asia. They're just lounging and preparing to have lunch. Ready for their flight back to Cagayan de Oro City.
Here they are ... taking wacky photos LOL.
Even though I am not there with her, she is surrounded with friends and neighbors who treasured her friendship. Most young neighbors in our village calls her Nanay or Lola which means "mother" and "gradma".
Here is another wacky pic with mama and my brother LOL.
This is in Intramurous, Manila a tourist destination in the Philippines. This is the oldest district and historic center of Manila. This place is known as the Walled City and was the seat of the Spanish government during the Spanish colonial period. The walled part was called intramuros, which means "within the walls".
Here they are again... the "I was there photo" moment LOL. This vacation is significant because its their first time to travel to Manila together. First time for my brother and the kids. With the wife , countless. With mom? Maybe this is her 4th time.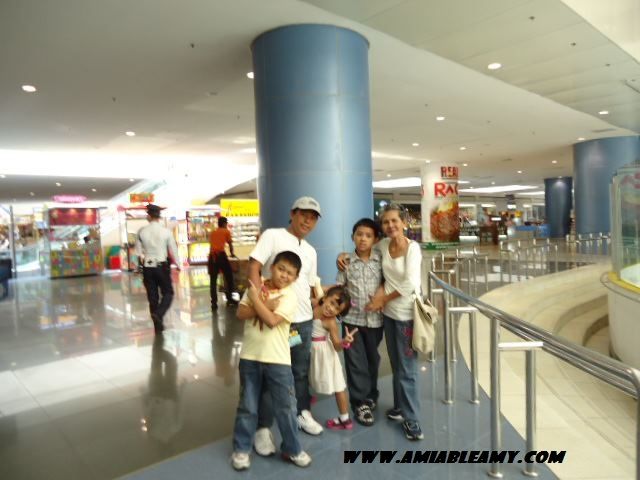 Even if I am not there with her, my friends take time to check my mom from time to time. I was lucky to have friends who are so loving and caring. It was actually my birthday and they surprised me for this. My mom was there to say thank you for the effort.
My brother and I are so grateful, lucky and thank God for having you mom. We wish you all the good health and we pray that God bless you more years of good health. I wish for the day that you and I will be together with me here in the US. I love you mom.