This post brought to you by
Miracle-Gro
. All opinions are 100% mine.
If you are my frequent visitor in all my blogs, you already have known that I love gardening; that I am a camera bug and a foodie. For these reasons, I mixed all my activities around these hobbies in fact; yesterday I was about to make an arbor for my grapes. I am excited for the
fun garden projects
this year and I will be sharing the photos soon. For the meantime, let me show you the produce of my gardening last year. I am not a pro but, I sure have a green thumb with the help of
Miracle-Gro
.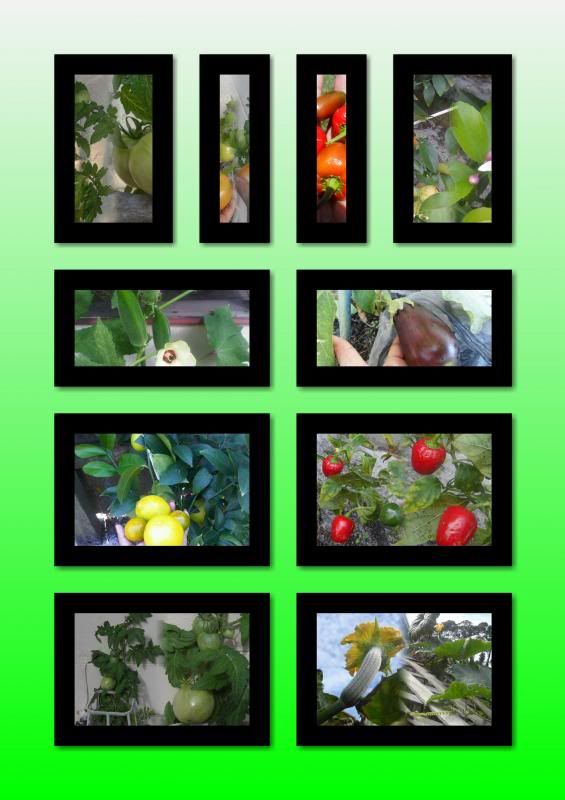 Just this week, I was looking for an inspiration for my gardening hobby and I saw this video:
What can you say?
Are you in? Well, I was inspired by the
The Gro Project
by Miracle-Gro and one of the projects that they featured is called G.Y.O.B. What these letters stand for? It means Grow Your Own Bar! How exciting right? Would you like to try it too? It is very easy.
You need the following:
1. Wine and liqour crates and you can buy them from your local wine store.
2. Miracle-Gro Moisture Control Potting Mix
3. Basil, mint or rosemary seeds
4. Wine corks
5. Skewers
6. A watering can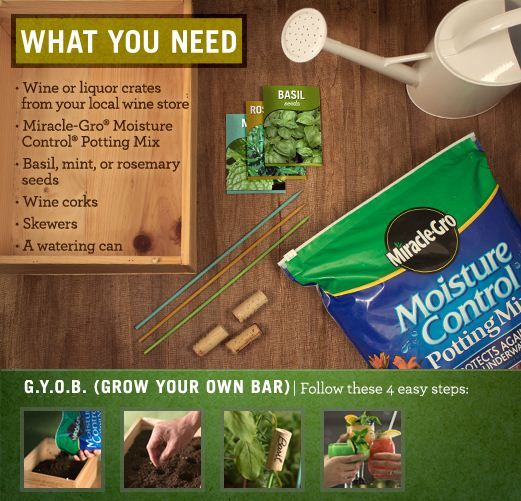 Here are the steps:
1. Fill it- Fill the crates with potting mix.
2. Plant it- Plant your seeds and imagine it is a happy hour. (wink)
3. Take it Easy- Keep track of each plant with a wine cork skewer. Give them plenty of sun, water and plant food.
4. Green Thumbs Up- Garnish your drinks and say cheers! Wallah!
For more amazing and unique Gro Project's, please follow the Miracle-Grow Pinterest Page. They have a forum and everyone has awesome gardening stories to share. You will find it interesting.
Just remember to use Miracle Gro Products for Planting and Feeding. Take note of the following:
1. For indoor/container- Shake n' Feed Moisture Control All Purpose Plant Food and Moisture Control Potting Mix.
2. For in-ground- LiquaFeed All Purpose Plant Food Advance Starter Kit.
For whatever gardening project you may have, feel free to share them on the Miracle-Gro Facebook Page and other social media platform such as Pinterest, Instagram, Google+ and use the hashtag #MiracleGroProject.
Don't forget to check out Miracle-Gro online for gardening tips, solution to common garden problems and suggestion to keep your garden healthy and beautiful. Have funwith your Gro Project.