This post brought to you by
Vipre
. All opinions are 100% mine.
Working online is not easy especially when a person is not a computer savvy. Checking emails, banking, shopping, browsing and paying the bills are the things I do every day. I bet most of you do the same thing because we are living in the world of technology. It is fast, convenient and saves a lot of our time compared to physically go the mall and shop; or drive to the bank and deposit, online activities super convenient and easy. Yet, we are aware that hackers are lurking in the online world and could strike anytime they want. With just one tap on our keyboard, they can access our privacy. How can we prevent this from happening?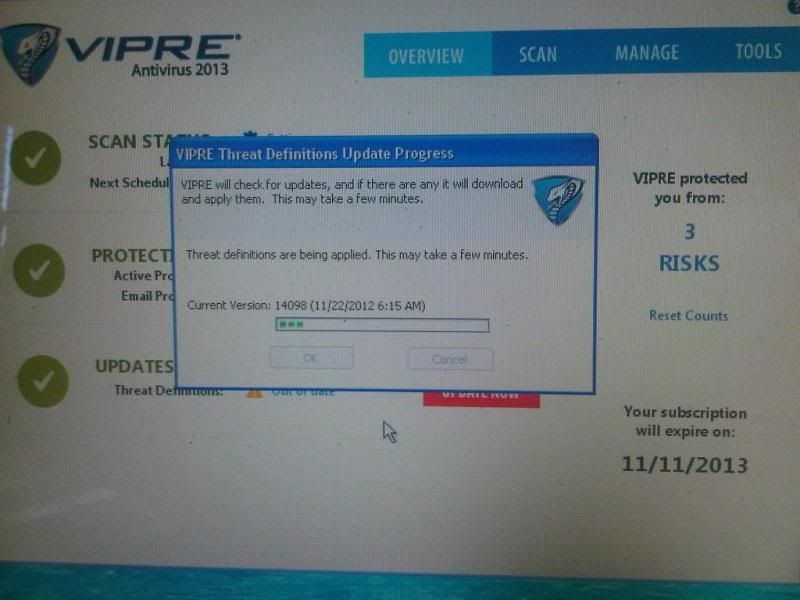 If your computer slows down, do not ignore the flag signs. I don't and that is the reason why I installed
VIPRE Internet Security
and I have this protection for 8 months now. I tell you, it guards my files and my PC never slows down. The performance of my PC is fast and that is what I like about this software. VIPRE is one of the best anti virus that I have and will continue using it for it protects my PC from online threats.
If you think you have problems with your PC, buy the VIPRE Internet Security for protection. It is affordable and very easy to install. When it scan your PC, it will provide the name of the risks found in your PC and quarantine it therefore; your files in your PC will be protected. For more information regarding VIPRE Internet Security, visit vipreantivirus.com today.